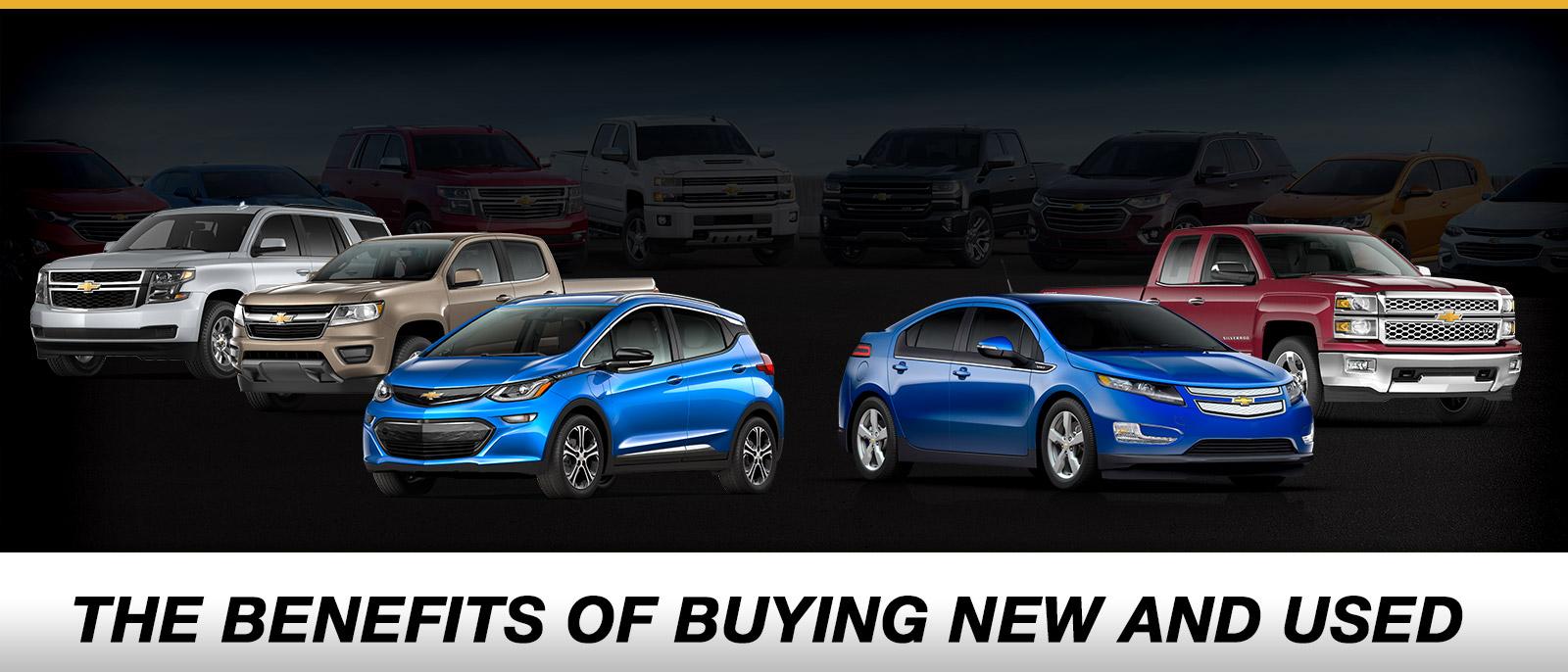 When you buy your next car, SUV, or truck at Mountain Chevrolet, you have the option of buying new or used. There are benefits to each - determining which route you'll take is up to you.
BUYING NEW
When you buy a new car, you have the luxury of knowing you are the first driver. You can be sure the vehicle doesn't have any worn down parts and has never been in an accident. Further, a new car has the latest technologies and safety features - like Apple CarPlay™ and Android Auto™ compatibility and Lane Keep Assist with Lane Departure Warning. Each year, automakers like Chevy continue to push the boundaries of engine technology in efforts to enhance fuel economy, meaning a newer car could help you save money - and the environment.
New vehicles are often covered by extensive warranties. This means you won't have to worry about paying for issues that arise in the first several years of ownership.
Finally, purchasing a new car can be easier than a buying used. While our used vehicle inventory extensive, we cannot order a vehicle in the specific used make, model, and trim you are after. With new cars, we can custom order what you want right down to the package.
BUYING USED
Alternatively, buying a used car gives you flexibility. You can find a vehicle from a specific make and model year that had a specific feature that you loved - like an older Chevy with a cassette player.
More importantly, used vehicles are typically more affordable. They require lower down payments and lower monthly payments and are cheaper to insure. They are also strong investments since the vehicle has undergone its major depreciation.
Finally, with vehicle history reports and Certified Pre-Owned (CPO) programs, you can purchase used vehicles with as much confidence as new cars. Thanks to developments in the industry over the last several decades, used cars are incredibly safe and reliable.
If you're looking for your next car, stop by Mountain Chevrolet and browse our inventory - both new and used. We'll help you find the perfect car for your lifestyle and budget.