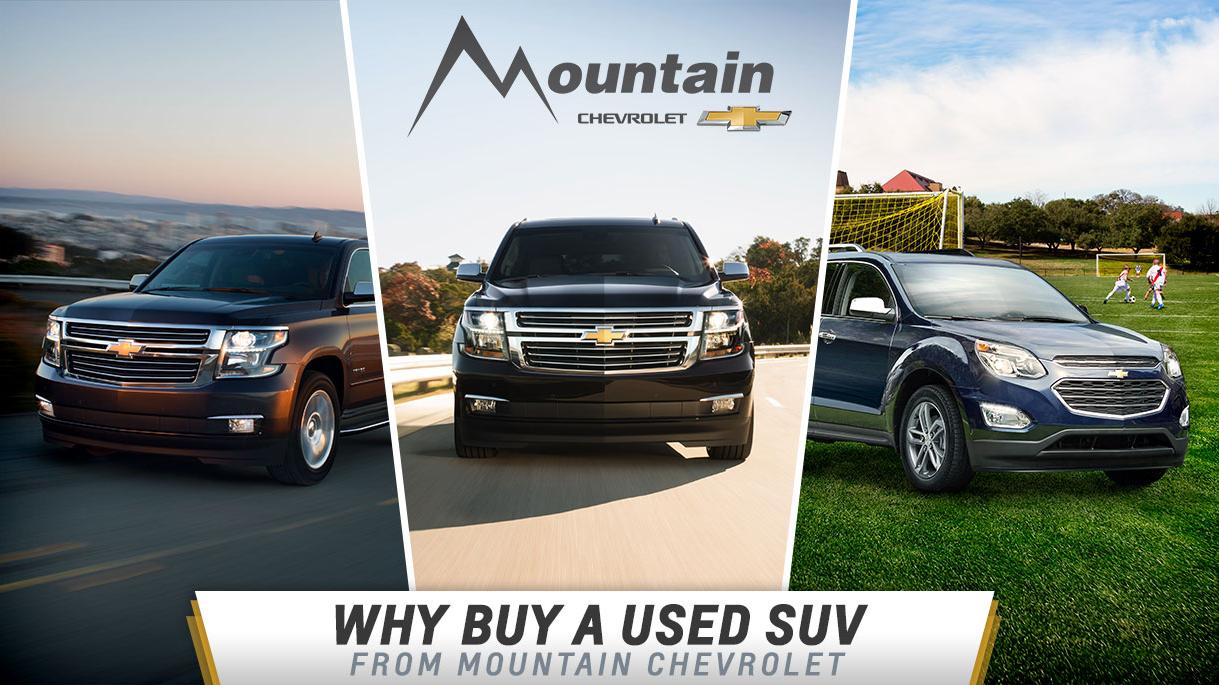 WHY BUY A USED CHEVROLET SUV
Colorado weather can be harsh, especially if you head into the mountains on a regular basis. Chevrolet SUVs are up to the task of helping you handle the elements-they're rugged, durable, and reliable vehicles that are no less stylish and fun to drive. Used Chevrolet SUVs offer that same capability and enjoyment at a significantly lower price than a new vehicle, leaving you with extra money to pump into your adventurous lifestyle. 
USED CHEVROLET SUVS IN WINTER
Winter is known to be particularly harsh in the mountains, which makes used Chevrolet SUVs even more enticing options. For as capable as SUVs like the Tahoe and Suburban are, models equipped with AWD are ideal for maintain control in snowy situations. Chevrolet's safety features are often ahead of their time as well, ensuring that even Chevrolet SUVs that are a few years old can handle the mountain weather and keep you safe throughout.
USED CHEVROLET SUVS AND FAMILIES
Chevrolet SUVs are designed specifically for transporting people and cargo with ease and comfort. A used Chevrolet Suburban, for example, seats up to eight passengers and boasts an impressive amount of cargo space with the rear seats folded down. Available roof racks and trailering capabilities allow drivers to more easily transport sporting equipment, furniture, and other large items.
USED CHEVROLET SUVS AND DURABILITY
Chevrolet vehicles in general are designed to last long and keep going strong. The Chevrolet Suburban and Tahoe share frames with pickup trucks, ensuring that durability is a guarantee with ownership. Thanks to the emphasis placed on longevity, used Chevrolet SUVs are a viable option for those looking to purchase an affordable pre-owned vehicle that will get them where they need to be for years and years to come.